What is a Jernigan Oil/Duck Thru Fleet Fueling Card?
Jernigan Oil offers fleet fueling cards for individuals as well large corporations. The Jernigan Oil fleet fueling card is a credit card that can be used at all Duck Thru locations to purchase all products including gasoline, fuel, merchandise, food, and all other items at the location. The fleet fueling card gives you and your company the convenience to purchase items now to be billed at the end of the month! Jernigan Oil sends monthly statements that can be paid online and in-person.
Where is it accepted?
Jernigan Oil/Duck Thru fleet fueling cards are accepted at all Duck Thru Locations! Duck Thru currently has over 51 stores in Southside VA and Northeast NC to serve you.
How do I get started?
Apply for credit with Jernigan Oil Company by completing the appropriate forms below.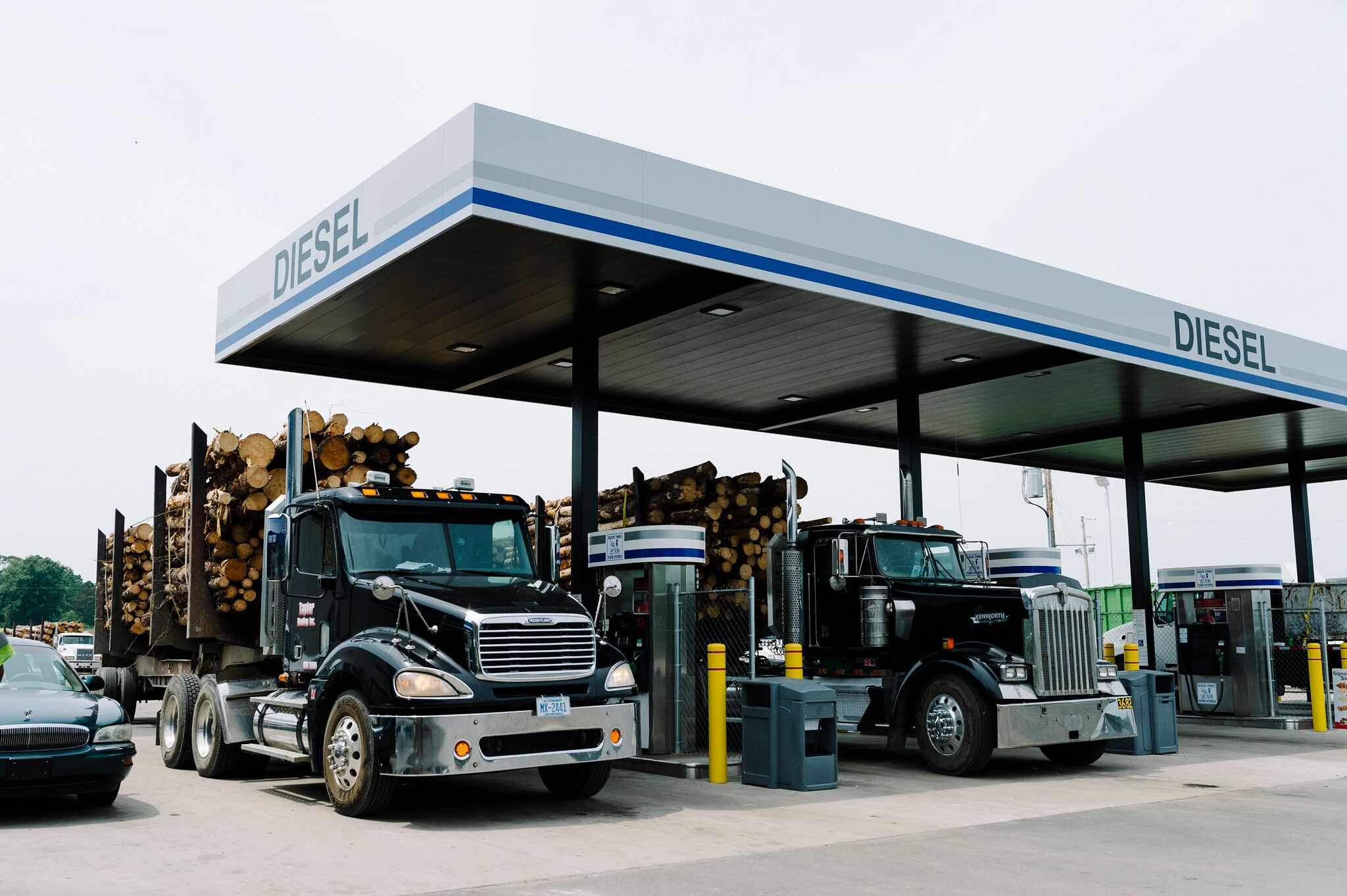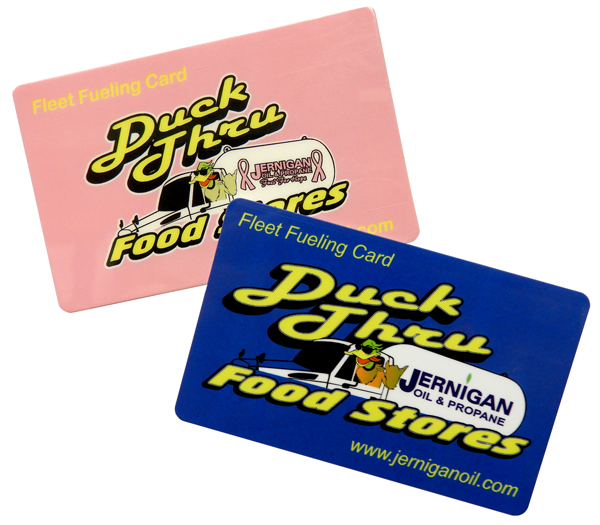 What are the advantages?
Control – Jernigan Oil fleet cards allow you to have control of your fleet by restricting items that are purchased on a card by card basis. Allow your employees or family members to purchase gasoline only, or anything available in the store!
Security- Each Jernigan Oil fleet card is secured by a four digit pin as well as a signature. This ensures safety of a lost or stolen card and gives you piece of mind that no one will be shopping on your dollar!
Convenience- Purchase now and pay later! Jernigan Oil fleet cards give you the ability to purchase items and petroleum products at all Duck Thru location which is then billed in an easy to read monthly statement.
Reporting – Jernigan Oil fleet cards gives your company the ability to see who is purchasing what and when they are purchasing it. Jernigan Oil fleet cards also have the ability to request odometer readings prior to all fuel and gasoline purchases.
FORMS
Apply for Jernigan Oil Credit
If you wish to apply for apply for personal or business credit accounts, please complete the appropriate online application.
Apply for Tax Exempt Status
If you have tax exempt status, please complete the Tax Exempt form, and return to us.